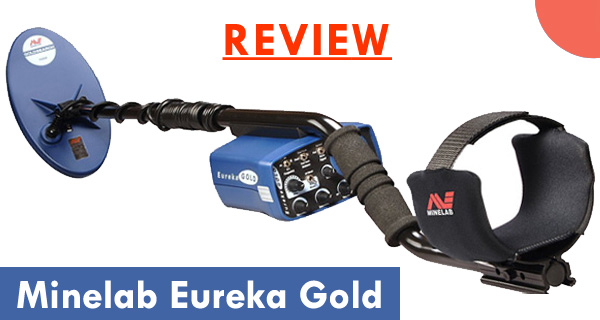 Technology has shown a lot of improvements in recent years from using a 5 MB pen drive which weighted 20 kg from landing on Moon. These developments are the result of lots of R&D sequentially done thus resulted in such an advanced technology which has made our life much easier than before.
Another big development in Technology is the invention of metal detectors which has made the life of Archaeologists as well as other professionals much easier than before even it is used in household and thus becoming part of our life.
Metal detector is basically an electronic device which is used to detect nearby metal. That metal can be anything from iron to aluminum or gold. Among this gold detector has gained a lot of popularity and has become part of many professions as well as household. If you want to experience the power of gold detector just order Minelab Eureka gold metal detector from Amazon and experience what a gold detector can do for you, that too for such a reasonable price.
Minelab Eureka Gold is Made in Australia
Minelab Eureka gold metal detector is developed by Minelab electronics private limited which a subsidiary of Codan Limited which is a renowned name in communications field. It is a company based in Australia and Minelab Eureka Gold Metal Detector is one of its most advanced and popular product which has gained popularity because of its much-advanced features than other products in this range.
Australia is among some of those countries which have worked a lot in improving the field of mining and have the products which are much more reliable than the products made in China.
What makes Minelab Eureka Gold different from other Metal Detectors
It is among some of the World's most advanced and versatile gold detectors which make it best in the Industry. Minelab is famous for working on technology which is even 5 years advanced than it other market competitors and it has always proved that.
Its Minelab's triple frequency technology makes it even better than other models by Eureka and easy to operate than ever before. Eureka Gold gives you a high power frequency of 6.4 kHz which helps you to dig even more depth.
Its 20 kHz frequency helps you to identify the general objects with much more ease and most importantly its super sensitive 60 kHz frequency helps you to identify the smallest gold particles that you were unable to identify with any other gold detector in its competition.
Its VLF technology enables you an easy switch on and you can choose any of the frequency according to your need because of its exclusive Triple Frequency Technology.
One of the major problems with the gold detectors is that they are designed based on the model of iron detector. This creates a major problem that they are unable to discriminate between iron and gold, thus resulting in complete failure as you are applying a lot of effort in identifying the gold and ultimately you find iron.
Minelab Eureka Gold metal detector solves this problem and helps you to identify with more than 98% accuracy. Minelab Eureka Gold Metal Detector is also enabled with a much-advanced technology of "ACCU-TRAK" digital ground balance which offers you 2-speed options. You can adjust the speed as per your need.
If you want more depth just increase the speed, in fact, Minelab Eureka Gold Metal Detector offers you almost best depth digging option in its price range. The reason behind this is Minelab Eureka gold metal detector has RPM detecting machine which makes it much easy for you to increase or decrease RPM thus increasing and decreasing speed very easily.
Use Minelab Eureka Gold anywhere
The best feature about Minelab Eureka Gold metal detector, which you surely going to love is its Ergonomic Balanced Shaft system. This means the detector understands the person's efficiency and adjusts itself according to that. This is a great feature as every person has different efficiency and you can't design a different machine for the different person.
Minelab understood the need of the hour and design its machine based on Human Driven Development i.e. Machine will work based on the human behavior. If the person cannot handle the high speed than the machine will automatically adjust its speed as per the user strength.
Minelab Eureka gold metal detector is also enabled with NiMH rechargeable battery system which provides you two to three times the capacity of the same size NiCd and its energy density can provide you an increased battery life.
This feature is very beneficial when you are going to a remote place for digging something. You don't have to worry about the charging of battery as your Minelab Eureka gold metal detector is surely going to last as long as you are working.
Size Matters
Talking about its weight, its size is really very compact and you can carry it anywhere as per your need. It has the product dimension of just 33.8 X 12.2 X 5.2 inches which is really compact in comparison to other Gold Detecting devices. Its weight is just 6 pounds which are surprisingly very less and even after packing it weight just 8.1 pounds.
Detect with Accuracy
The device is also featured with a Microprocessor Controlled Discrimination Circuitry which makes it very easy for the user to detect the place where you can find more gold or results can be more accurate to find gold. This is particularly very useful when you have to search Gold in the whole ground and will have to apply a lot of effort.
Using Minelab Eureka Gold metal detector will make this task much easy for you as well as decrease your manual effort. Minelab Eureka Gold Metal Detector will identify the place where it is the high probability of finding gold and you have to just dig that point.
Because of this reason, it has become quite popular in young and aspiring Archaeologists who can't afford a costly detector. It is the best Gold detector in the list of the mid-priced detector.